Jo Caudron over de perfecte stormen en de digitale transformaties.
Dit jaar brengt Jo Caudron met "De wereld is rond" zijn vijfde boek uit en in het kader van deze publicatie komt hij als gastspreker zijn digitaal wereldbeeld delen.
Al meer dan twintig jaar veranderen sectoren onder impuls van digitale disruptie. Banken, retailers, de media, taxibedrijven en vele andere organisaties ervaren vandaag de kracht van de digitalisering en de uitdagingen die ermee gepaard gaan. Alle sectoren bevinden zich in hun eigen storm waarbij digitale krachten hen dwingen om een nieuwe positie in te nemen. Maar wat als dat slechts het begin is?
Wat als het onvoldoende blijkt om alleen vanuit de eigen industrie op zoek te gaan naar een toekomstgericht transformatieplan? Wat als onze maatschappij zelf in de kern verandert, deels door digitalisering, maar evengoed door grote vraagstukken over de toekomst van werk, wonen, mobiliteit, klimaat, gezondheid, onderwijs, globalisering, bevolkingsgroei en zelfs de problematiek van langer leven?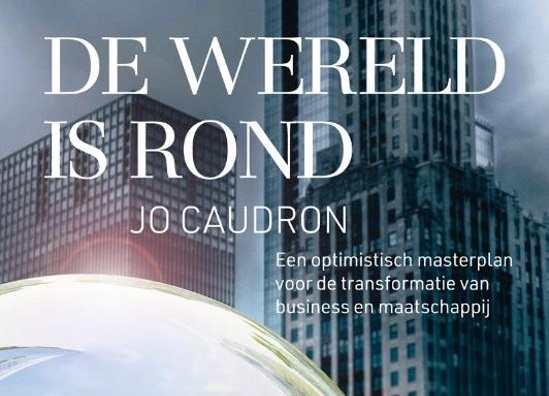 In "De wereld is rond" gaat Jo Caudron op zoek naar de verbanden tussen elk van deze maatschappelijke transformaties. Hij komt daarbij tot de conclusie dat ze samen een metastorm vormen, een allesoverstijgende reeks van met elkaar verweven perfecte stormen. Deze metastorm zal een impact hebben op elke beslissing die we als bedrijf, beleid of individu op lange termijn nemen.
De wereld is rond is een optimistisch pleidooi om problemen holistisch te gaan benaderen en aan te pakken. Slagen we daar in, dan wacht ons een toekomst die meer dan de moeite waard is.
Jo Caudron is al jaren actief als digitaal ondernemer. Sinds tien jaar is hij transformatiestrateeg. Hij heeft verschillende boeken op zijn naam staan die, in deze transformatieve tijden, een inspiratiebron kunnen vormen voor zowel individuen, beleidsmakers als bedrijven en overheden.
De sessie wordt gehouden in het Nederlands.
.
Gastspreker Jo Caudron, Digital Transormation Expert
donderdag 12/09/2019
Taal: Nederlands
Place to be: Smals, Brussels

contact research@smals.be
De inschrijvingen zijn gesloten
Participation is free, Public sector only
Participation gratuite et réservée au personnel des services publics.
Gratis toegang, enkel voor medewerkers publieke sector.