Joachim Ganseman shared his experiences in AI at InfoSecurity 2019 Belgium & at BELTUG. He talked about the common pitfalls in AI. Kristof Verslype explained at InfoSecurity what Blockchain lessons we learned from the government field. You can find the full program here.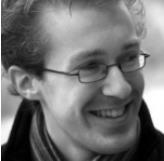 Some pitfalls in AI

Infosecurity, March 20
BELTUG, april 02
Joachim Ganseman, Research consultant
AI systems are more and more expected to take autonomous decisions, often well hidden from plain view. This is not necessarily without danger. In this talk I'll give a high-level overview of some common pitfalls in AI-powered applications, that require more thought than many AI gurus would admit. On the menu: bias and fairness, confounding variables, adversarial attacks, ethics, explainability and interpretability, etc.
---
BeSure – Blockchain lessons from the government field
Infosecurity, March 21
Kristof Verslype, Research consultant
Many blockchain Proof-of-Concepts have emerged in the last two-three years. In spite of the hype, very few went beyond the PoC-phase. Why is it so hard to get blockchain applications live? In 2018 Smals Research has been working on a blockchain project with a clear ambition to go beyond the PoC. This talk shares some valuable lessons from the field, based on our own hands-on experience.