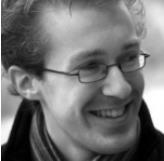 Starten met NLP in het Nederlands
Infosecurity, Main stage, 31 maart 2021
Tijdstip: 14:30 -15:00
Taal: Nederlands
Joachim Ganseman, Research consultant Smals

Natural Language processing technologieën gebruiken we ondertussen dagelijks, in de vorm van chatbots en virtuele assistenten – denk Siri of Google Assistant – of in tools gaande van autocomplete tot automatische vertaling. In het Engels werkt dat vrij goed; Nederlands blijft moeilijker maar er is toch ook snelle vooruitgang.
Hoe kan je nu zelf een systeem maken voor herkenning van entiteiten in Nederlandstalige documenten? Met een focus op tekst (spraak is voor een andere keer), werken we een praktisch voorbeeld uit waarvoor we gebruik maken van openlijk beschikbare documenten en open source componenten.
Infosecurity Belgium ging door op 31 maart en 1 april 2021.
Herbekijk hier de uitzending: https://lnkd.in/eKKYshs