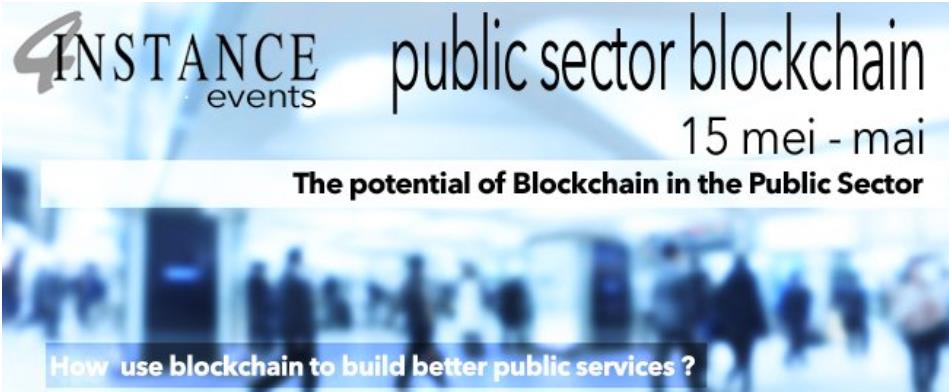 Op dinsdag 15 mei organiseert 4Instance zijn 20ste overheidscongres met als thema "The Potential  of Blockchain in the Public Sector: How use blockchain to build better public services?".  Ondanks de hoge hypefactor wordt aan blockchain veel belang gehecht omwille van het innovatieve en disruptieve karakter van deze technologie. Vooral het overbodig worden van mogelijke tussenpartijen spreekt tot de verbeelding en creëert tal van mogelijkheden om processen efficiënter te maken.
Kristof Verslype zal op het congres een introcuctie geven tot de blockchain technologie en de diverse uitdagingen. Frank Robben zal dieper ingaan op de succesfactoren voor het zinvol gebruik van blockchain in een overheidscontext.  Een van de door Smals Research gerealiseerde pocs zal daarbij worden toegelicht.
Speakers:
Frank Robben, General manager eHealth – Smals – KSZ/BCSS
Kristof Verslype, Smals Research
Organizer: 4Instance
When: 15/05/2018 – from 10.00 hr to 17.00 hr
Place to be: FOD Justitie – SPF Justice, Quai Willebroekkaai 33 1000 Brussel – Bruxelles
Deelname voorbehouden voor de overheid en partners.
Participation réservée au secteur public et aux partenaires.